The ABC of Running ft. Dr Gladson
I have been running for the last few years, but I truly discovered the joy of long running after I started training with Deepa Bhat and her running group in Bangalore
She started a new regime this month. Less running and more Strength & Conditioning. Every Sunday experts from her network come and train with us. Today Dr. Gladson, a well known sports physiotherapist, joined us to share tips on how to run injury free. Dr. Gladson has completed numerous full marathons, triathlons and ultra marathons. He has experimented different forms of running, worked with many athletes in the last 10 years and was the best person to give us this advice.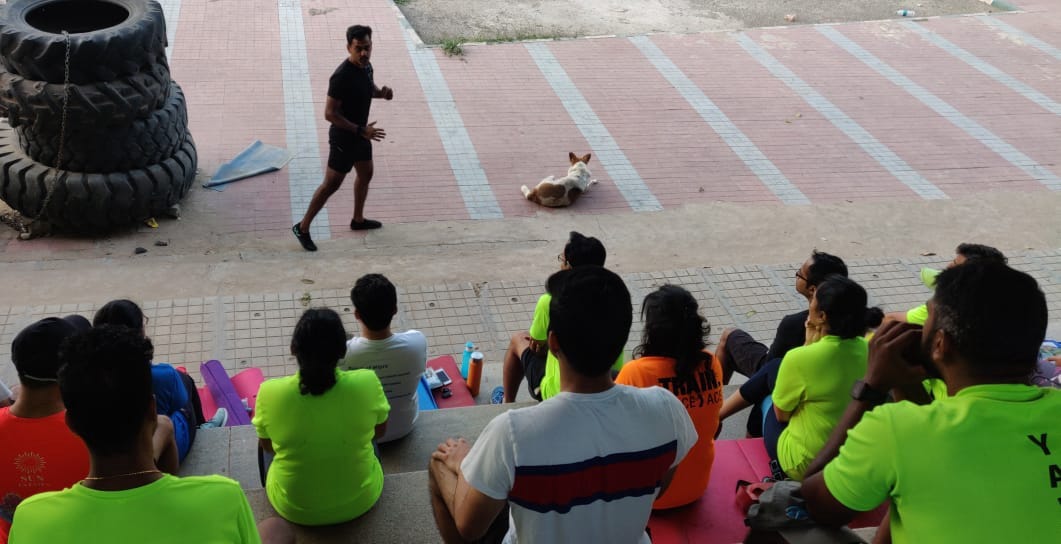 The science of running. Helping us understand our bodies better
Body Balance
He started the session by showing us how our body balance is skewed on one side. During stretches we can always notice that working on one leg is slightly difficult than the other. Most animals use all 4 limbs equally. Humans evolved different because we could use our hands and that has made us build tools optimized for fewer limbs. Over the years we have genetically become either left or right handed. Today all gadgets and tools, combined with our sedentary lifestyles, enable us to work with only one hand (phone touchscreens, computer mouse, driving etc). This imbalance is the entry point for most workout related injuries. Hence whenever we realize this during workouts we need to consciously make efforts to correct it.
Running and other forms of workouts
We all started running to get fit. Overall body fitness involves stamina, strength and flexibility. With long distance running we improve stamina, but are actually getting worse in the other two. So it is important we do other forms of exercises to cover these. Running is an aerobic form of exercise. So on our non-running days it is important to do a lot of Strength and Conditioning workouts. If we spend 2 hours running every week, spend 4 hours on strength. Some good formats are:
Yoga — Hatha Yoga, BKS Iyengar. Not Power Yoga which is aerobic

Gym — body weight (Calisthenics if you can), external weights. Not cardio

If Cult — S&C, HRX, Prowl (in that order). Not HIIT, Zumba, dance fitness

Pilates, Crossfit are also great workouts
This goes hand in hand with Deepa's philosophy that running is a sport and not just a workout. And like every other sport you need to do other workouts to get stronger and better at the sport
Running Form
There is no eligibility criteria to be called as a runner. As long as you are running and improving you are a runner. When it comes to running form there is no one-size fits all solution. Most of the material you find on the internet is inspired by western-world athletes who come from a not so diverse race and environment. Indians are very diverse even when it comes to our physical bodies. Hence it is important to understand the fundamentals. He summarized these as the ABCs of running
Arms —When you run, twice your body weight is pushed down your knees and ankles. Legs and arms act together to give a push-pull effect on the entire body and reduce the impact
Breathing — Breathe in and out only through your nose. The nose has humidification capabilities which helps us take fuller, deeper breaths and distribute greater amounts of oxygen throughout the body. Breathing through the mouth would require you to breathe 5 times more
Core — We run using our core. Arms and legs can be used efficiently if we have a strong core
My takeaways
We ended the session with some interesting Q&As on recovery, nutrition and anaerobic running (this looked interesting). I loved the first principles thinking and feel more confident of going further and faster.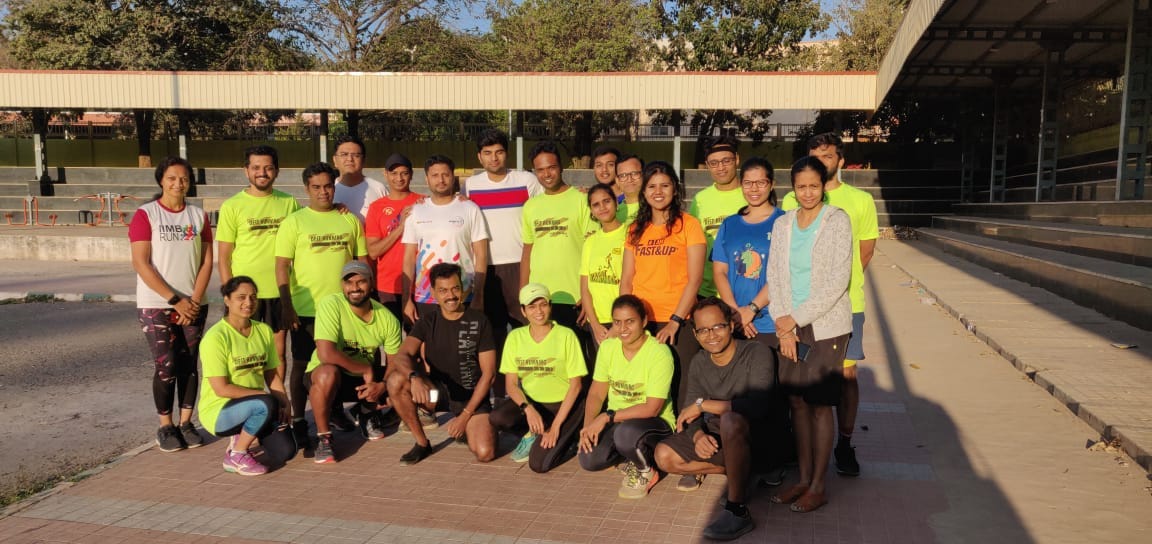 A great learning session🏃(me hiding in the back)